Poroshenko has condemned politicians with dual citizenship, and he denied foreign passports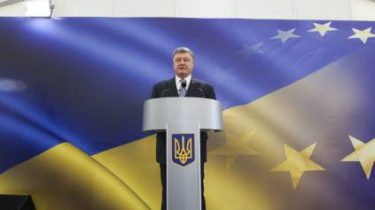 The President of Ukraine Petro Poroshenko said that has never had and does not intend to have other citizenship in addition to Ukrainian.
He stressed that the members of his family. Poroshenko made the relevant statement during a press conference on may 14.
See also:
The Hungarian Prime Minister proposed to legalize dual citizenship for ethnic Hungarians in Ukraine – media
"I have never had and do not intend to have other nationalities. Neither I nor members of my family. If there is any changes I'll let you know" — said Poroshenko.
The President condemned those politicians who carry passports of other countries.
See also:
The Deputy mayor of chop "caught" on double citizenship
"I find it unacceptable that the Ukrainian Parliament has the dual, triple citizenship," he said.
We will remind, this year in March, President Petro Poroshenko said the adoption of the law on dual citizenship is a matter of national security.
"I will do everything I can to in the Ukrainian Parliament was only the Ukrainian people's deputies with the Ukrainian citizenship, because it is a matter of national security," — said the President.
Comments
comments