Poroshenko said about the planned changes to the Constitution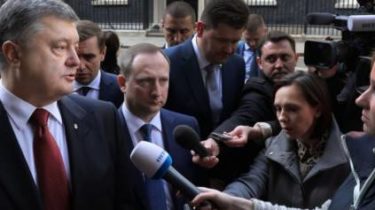 The President of Ukraine Petro Poroshenko supports the constitutional changes and announces the next steps that are planned in this way. The President said at a press conference.
Among the changes that provides and supports Poroshenko: decentralization, the elimination of the post of Chairman of RSA, the removal of parliamentary immunity, protection of the rights of the Crimean Tatar people. In many of these issues work has already begun.
In addition, the President recalled that at the final stage of the constitutional reform of the reform of the court – removal of inviolability from judges forming the Supreme court and the elimination of the High specialized courts. Poroshenko urged the Parliament to vote for the relevant laws, so as not to impede reform.
Today, may 14, the President gives a big press conference. All the details at the link: Read and watch the online press conference of Petro Poroshenko
Comments
comments