1C: Turchynov said that it is impossible to urgently force the accountants to abandon the program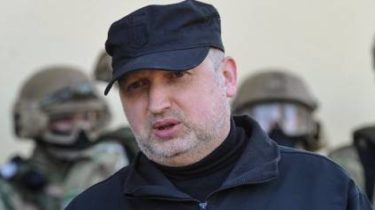 Accountants, who are subjected to the Russian software 1C , it is impossible to force urgently to abandon it.
This was stated by Secretary of national security Council and defense Oleksandr Turchynov, writes Еспресо.TV.
"We can't make the accountant who uses Russian software urgently to abandon it. First of all it concerns sanctions for the inability to implement this software and when we talk about public and budget institutions, they are necessarily be translated into a software product domestic producers", – he said.
According to Turchynov, there is a very high quality product, which is produced Ukrainians and Europeans, including those who provide quality service of accounting.
See also:
Sociologists have estimated what the audience cover blocked in Ukraine Russian sites
We will remind that the President of Ukraine Petro Poroshenko on 15 may led to effect the NSDC decision of 28 April 2017 "On the use of personal special economic and other restrictive measures against several Russian companies. The restrictions relating to, among other things, the social networks "Vkontakte", "Classmates" and services "Yandex".
Comments
comments