GFS was appointed head of the Odessa customs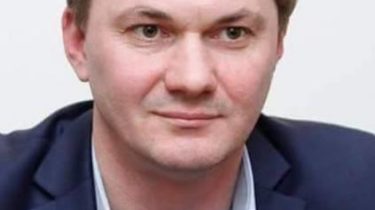 The head of the Odessa customs of the SFS appointed Alexander Vlasov.
About it reported in a press-service of the Department DFS in region.
"By order of the SFS of Ukraine from may 15, 2017 for the post of chief of the Odessa customs of DFS, as the winner of the competition, appointed Alexander Vlasov", – stated in the message.
As noted previously Vlasov was appointed the head of inter-regional management of operational security zone of the antiterrorist operation and the SFS inter-Agency task center to prevent and detect violations of the legislation on state customs Affairs at the Ministry of Finance.
Besides, the press service assured that Vlasov has extensive experience in state bodies, in particular, worked in the Nikolaev customs (1993 – 1995), the security service, State tax service and Ministry of economic development.
In addition, the new head of the Odessa customs from January 2015 is the commander of special forces of tax police of DFS "Phantom".
We will remind, after resignation of Mikheil Saakashvili from the post of head of the Odessa regional state administration, 14 November 2016, Marushevska has written the application on dismissal from the post of head of the Odessa customs. According to her, due to circumstances, the customs reform is impossible. "The government has no political will to customs reform. Vision reform is not in Kiev", – said the Safe, adding that reform is blocked at all levels, including the leadership of SFS. She argues that the manual wrongly accused customs "in shortfalls in payments to the budget".
However, the Chairman of the State fiscal service Roman Nasirov has not accepted the resignation of the head of the Odessa customs Mary Marushevskaya. "The safe has posted a statement on his dismissal by agreement of the parties. To avoid the ambiguity of the situation I want to say – in this form of resignation is not acceptable," – said Nasirov and explained that the dismissal Marushevskaya possible only after the transfer of cases and documents in the manner prescribed by law, with observance of all necessary conditions.
Then Nasirov assured that Marushevska's playing hooky, so she found a replacement. The duties of the head of customs was entrusted to Alexey Vasilenko.
Comments
comments