In the town buried the victims of the attacks on civilians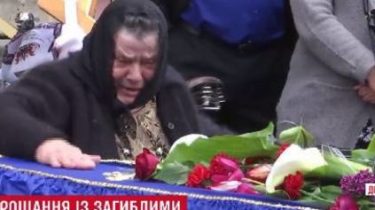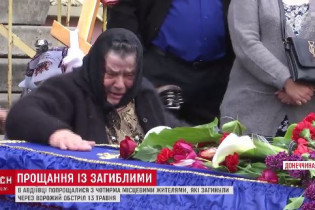 Four dead residents of the Town said goodbye today to the city. They were buried in closed coffins. Of the children killed at the memorial was attended by only son, Oleg Borisenko and Olga Kurochkina. The eldest son of Helen Aslan – 26-summer Artem – is still in a coma at the Regional hospital of the Dnieper, says the story TSN.16:45.
"It's a shock for me and for everyone and for the whole Town," says a friend of the deceased.
Flowers adorn a bench in front of the house with a photo of the then happy couple. Oleg and Olga did not leave their homes even in 2014, when shots were the most powerful. Their house was also hit the shells, but the apartment is only glass I made – they are still without glass.
"Everybody told Olya – learn (son), and then the new balcony will make money, then you know what kind of training now dear," says the woman.
Their only son Michael is a student at the Donetsk Polytechnic, in the occupied territories – the guy's 19 years old, in University, I went to the beginning of the war. In the social network next to the photo of my parents made a promise – deceased parents would be proud of him.
"I'll live. I loved you and will love. I may be single now, but I'll be whoever you would've been proud. I am grateful for everything you've done for me. You lived only for me," wrote guy. From the family he has only a grandmother.
Misha is the only one of the 4 dead children in the town who was able to say goodbye to my parents. The house at 53 Sapronov, where on Saturday evening came the artillery shell, today it locked up and nothing reminds of tragedy.
Comments
comments