The Ombudsman commented on the blocking of Russian websites in Ukraine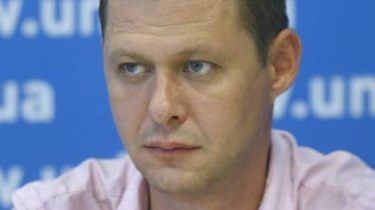 Ukraine to block Russian sites and social networks is possible only through court.
This was stated by the representative of the Verkhovna Rada of Ukraine on human rights Mikhail Chaplya, writes UNIAN.
"Our legislation does not provide for restriction of access to websites without a court order. That is, if there is a solution, then the access can be restricted", – he stressed.
According to Chaplygin, while the other procedures do not exist.
"In respect of legal entities may be accepted limitations, but in relation to the blocking of sites… we have such a thing there, but only through the courts. So I will be interesting to see how the ISPs to carry out the decree of the President", – said the representative of the Ombudsman.
Recall President of Ukraine Petro Poroshenko by his decree led to operation NSDC's decision dated April 28, 2017 on the introduction of sanctions against several Russian companies. According to the decision of three years should freeze the assets of Russian sites "Vkontakte", "Classmates", "Mail."ru and "Yandex" and to forbid Internet providers to provide access to specified resources.
Comments
comments