In Avdiivka on a tiny square crammed six people along with disabled and baby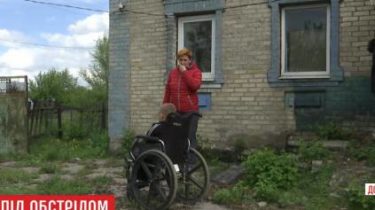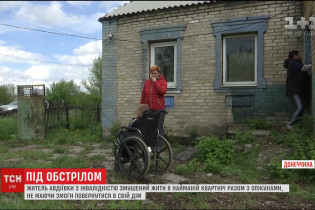 This morning the window smashed three houses. Although the city and a third deserted, but to find even a roof over your head is extremely difficult. Hardest of all disabled people, pensioners and young children. The story of the TSN correspondent Natalia Nagornaya about such people.
At the age of 23 Slavik learning to walk again. The movement for a rented apartment has become quite impossible to get from the bedroom to the hall or to the bathroom Slavik spends at least 10-15 minutes.
Sister Glory, a single mother with a 9 month old baby does not live, because learning in the occupied territories. Parents Nastia and Glory is long gone – only 83-year-old grandmother, which itself could use a babysitter. Apartment hire it all together: six.
Catherine – guardian of the Glory that once was his neighbor. A single mother sold daughter moved to orphaned Nastya and Glory, but the house had to flee. Recently seventh in a rented house almost became Katerinina woman. Valentina Nikolaevna in ' 83 kicked out of the house the daughter is a woman now forced to rent tiny room without gas and water. The old woman tells the daughter sold her apartment, got her retirement, and now fought for humanitarian aid.
Comments
comments