The Cabinet approved the bill a very important pension reform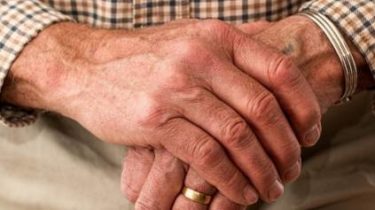 The Cabinet of Ministers of Ukraine approved the draft law on the reform of the pension system.
The decision was taken at a meeting on Wednesday, may 17, UNIAN reports.
"Our main task – to create a pension system that people get a decent pension. This can be done with certain steps. The pension should not be a charity, it must be worth the price for what man worthy of work", – said Prime Minister Vladimir Groisman during a meeting of the government.
Groisman also said that the draft law provides for the possibility of compensation for the lack of insurance.
See also:
Groisman explained how after the reform will earn pension
The pension reform provides for the abolition from 1 January 2018 the purpose of pensions for special conditions, including superannuation for all civil servants, except military and certain lists of people of heavy and hazardous professions.
"We are canceling the right to purpose of pensions on superannuation for people who today suffer from the fact that they had a minimum wage. It was better to leave the job in the productive age and retire, there was no difference. We increased the salaries of teachers, doctors. In the future we will do even greater increase," he said.
See also:
Today in Ukraine raise the living wage, pensions and recalculate subsidies
The Prime Minister also called on Petro Poroshenko early convening of the reform Council for approval of the draft law on the reform of the pension system.
"After consideration by the government I now wish we had sent this bill to the Parliament of reforms, we, together with the coalition, the President again reviewed and, accordingly, after having sent to the Parliament for final approval," he added.
See also:
The head of the Ministry of social policy told, when Parliament will present a draft pension reform
We will remind, the government of Ukraine in the framework of pension reform plans from October 1 this year to increase pensions, which will affect, according to preliminary estimates, 5.6 million Ukrainians, and to abolish the taxation of pensions to working pensioners.
The government version of the pension reform provides for raising the retirement age, and offers other tools to build a fair and balanced pension system.
It is worth noting that pension reform for Ukraine is of great importance because it is one of the main requirements of the International monetary Fund.
The IMF believes that the Ukrainian economy began to grow again, and the government of Ukraine is pursuing a balanced macroeconomic policy. But Ukraine needs to implement reforms to improve the business environment and attract investment.
Comments
comments