Poroshenko explained the reason for blocking Russian sites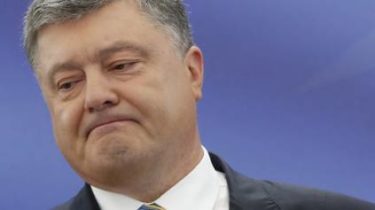 The President of Ukraine Petro Poroshenko, in Strasbourg, commented on the prohibition of Ukraine of a number of Russian websites and social networks.
The head of state stressed that Ukraine has already three years of living in conditions of war with Russia.
"It is important for Russians part of the war is a hybrid war which is carried out information forces of the Russian Federation. Huge propaganda budgets are released to destabilize the situation within Ukraine and in Europe", – he stressed.
Garant recalled that a similar discussion occurred after the cessation of broadcasting of Russian propaganda channels in Ukraine.
"It was some inconvenience, but time has proven that we do everything right," he added.
"And now it is impossible to distinguish between cybersecurity and RF interference in the democratic processes around the world and advocacy efforts that Russia is carrying out using the social network," – said Poroshenko.
He also said that Ukraine is ready to review the decision.
"When the last Russian soldier will leave the sovereign territory of Ukraine, we are ready to reconsider this decision," he concluded.
As previously reported, President of Ukraine Petro Poroshenko signed a decree enacted the decision of the Council of 28 April 2017 on the introduction of sanctions against several Russian companies. According to the decision of three years should freeze the assets of Russian sites "Vkontakte", "Classmates", "Mail."ru and "Yandex" and to forbid Internet providers to provide access to specified resources.
The decree entered into force on 17 may.
Comments
comments