The attorney General's claim that reports of suspicion Boyko did not develop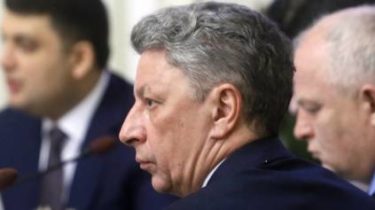 The GPU said that assisted in the implementation of "schemes Kurchenko" against Deputy Yuri Boyko , the investigators were not reports of suspicion.
About it the press Secretary of the Prosecutor General Larisa Sargan reported on Faceboook.
She has also published a note which stated that as of 14 September 2016, the notification of suspicion Boyko was not involved and the restraint was not elected.
Recall that the MP Serhiy Leshchenko said that the GPU had a performance at Deputy Yuri Boyko for assistance in implementing "schemes Kurchenko", when he worked in the government.
According to the website of the GPU, the Prosecutor General of Ukraine Yuriy Lutsenko instructed to provide detailed information regarding the status of the investigation against Yury Boyko and the project suspected relative of the specified person.
According to the note prepared by the head of the Department of special investigations of the Prosecutor General of Ukraine Gorbatyuk, the result currently is not set of facts signing on behalf of Boyko documents (orders, letters, protocols, agreements and the like) regarding the procurement of Jack-up rig, and interrogated during the pretrial investigation, the witness on his direct involvement in the criminal scheme procurement platforms at inflated prices are not reported, therefore direct evidence about Takeuchi not produced and the draft reports of suspicion was not.
Earlier it was reported, on March 15, 2017 Prosecutor General Yury Lutsenko declared that ex-the Deputy head of "Naftogaz Ukraine" Alexander Katsuba, which was held in the case of the purchase of oil rigs in the Black sea, made a deal with the investigation, providing valuable testimony about the activities of high-ranking officials of Yanukovych's regime. The attorney General noted that Katsuba also paid 100 million received under this deal of 18 months confinement.
See also:
"There's Russian spirit, there smell of Russia". As the Network has responded to a photo of the carved garden Boyko
Comments
comments