The "LC" admitted the possibility of returning to the Ukraine, but reminded the "Russian world"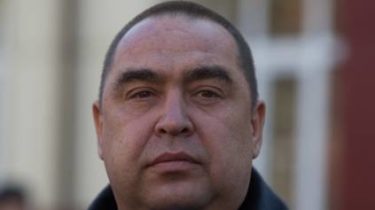 The return of the so-called "Luhansk people's Republic" in the Ukraine is possible, however, that the current government in Kiev needs to go.
This was stated by the "head of LNR" Igor Plotnitsky, write "Izvestia".
The authorities in Kiev he called "neo-Nazi" and said that there are still "healthy Seeley, who not only support us, but we will meet when the time comes". But is of no return is not out of the question, "if Ukraine will remain with the regime, which is now in the country," said "head of LNR".
"Our residents in a referendum, said: "We — Russian peace," concluded Carpenter.
See also:
Zakharchenko with a portrait of Motorola and Carpenter on the UAZ. In ORDO celebrated on may 9
Recall that earlier occupied the Crimea presented the structure that will engage in "integration of the Donbas to the Russian Federation".
The Kremlin, meanwhile, has been looking for the "nationalized" enterprises ORDO for new suppliers to replace the lost because of the blockade of the Ukrainian enterprises.
March 13, the line of collision between the so-called "DNR" and Ukrainian territory controlled by Kiev, the leader of the militants Alexander Zakharchenko declared a "state border".
Comments
comments