In Kiev, the man with the iron was beaten to death by his own mother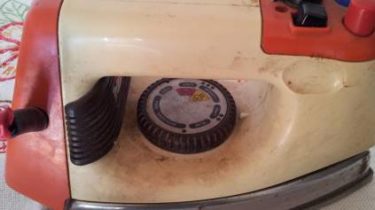 In Kiev detained the man whom suspect of murder of own mother.
About it reported in a press-service of the patrol police of Ukraine.
"On may 15, about 15 hours, the ambulance doctors called a patrol on the street Ephraim, and said that in one of the apartments is a battered woman", – stated in the message.
As noted, when law enforcement officers arrived at the scene of the incident, the doctors have already stated the death of the victim.
Also in the apartment there was a drunk son of the deceased and his common-law wife, who claimed not to know who beat her to death.
See also:
A suspect in the murder of a man Smoking near the McDonald's he surrendered to the Prosecutor's office
The woman later confessed to police officers that her husband killed his own mother.
"Between them there was a conflict. The man beat her hands and feet, tried to strangle, and then hit the iron on the head," she said.
The son tried to escape from the apartment, but he was detained and taken to the police station. Moreover, in the cupboard found iron with traces of blood.
Now all circumstances of the tragedy investigators establish.
We will remind, earlier in center of Kiev in a nightclub guy a blow to the head killed a man who was bothering his girlfriend. Militiamen detained the brawler, he "shines" up to 15 years in prison.
Comments
comments