In the Parliament say that bezveza will seek entry into the EU and NATO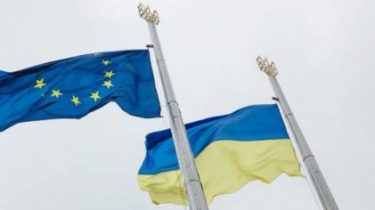 Membership in the European Union and NATO is the next ambitious goal of Ukraine's foreign policy. Commented in Parliament today the signing of a visa-free regime, says TSN.16:45.
The signing of the Association Agreement and free trade area with Europe and the liberalization of the visa regime, say MPs, was only a preparation for full European integration.
"10 years of Ukraine need in order to become a full member of the European Union. The countdown should not begin today and it must begin from the time when the European Union officially recognizes the term of our membership," says MP Boris Tarasyuk.
The path to the EU can be longer because you must first obtain an official invitation from the EU, which is now itself in crisis. However, to repeat the successful Eastern European countries we are quite capable, assured the deputies.
"So, how did Eastern European States after the collapse of the Soviet Union – I'm talking about Poland, the Czech Republic, Slovakia, Estonia, Latvia, Lithuania. About our partners, which for 25 years has managed to become a successful European States", – says Svitlana zalishchuk.
We will remind, today in Strasbourg, solemnly signed a documentthat cancels visas between the EU and Ukraine. The ceremony was attended by President of Ukraine Petro Poroshenko.
Comments
comments