Chinese language and "the General's" retirement pension: MPs told of their plans for old age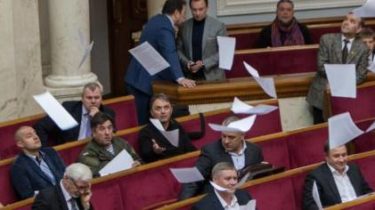 Ukrainian deputies said, what are you planning to do in retirement. At the end of his political career they want, in particular, to exercise, to write books and learn new languages, says the story TSN.19:30.
MP Kunitsyn dreams of becoming an academician, Goncharenko is to do weightlifting and learning the Chinese language, and Gerashchenko – to write a memoir called My Way. The Deputy Kononenko admitted that old age is afraid of and avoids thinking about her, and Moore hopes the promise of a son to come up with a pill to a long and happy life.
Comments
comments