"FIE on you, Bulk." Watch a selection of coubs with the Russian billionaire Usmanov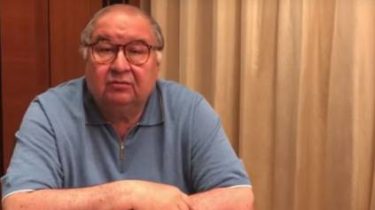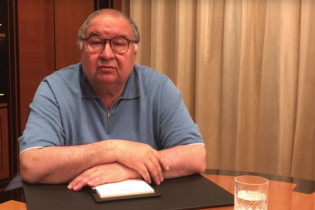 Video of Russian billionaire Alisher Usmanov, who appears in the film, Russian opposition leader Alexei Navalny on "exorbitant incomes", the Prime Minister, made a lot of noise in social networks.
Russian politician in his video talked about the fact that Usmanov has transferred a large portion of the Fund, is close to Dmitry Medvedev, this was a hidden bribe. The billionaire answered filed for Navalny in court, but did not stop. He published a video about the Russian opposition. Bulk he called a villain, which makes all public relations, said in the movie: "FIE on you".
See also:
Navalny wrote an appeal to billionaire Usmanov
Users video rather amused. Usmanov became heroes funny pics and videos.
pic.twitter.com/K3B4QoMiW8
— zhgun (@zhgun) 19 may 2017.
We will remind, earlier Russian businessman Alisher Usmanov has filed a lawsuit in court for Russian opposition leader Alexei Navalny because of the investigation of corruption against the Prime Minister of the Russian Federation Dmitry Medvedev. In particular, it was said that Usmanov has transferred a large portion of the Fund close to the head of the Russian government, and this was a hidden bribe.
Usmanov made comments about investigations FBC a month after its publication. He said that really gave the sotsgosproyekt Foundation land in the suburbs, but in exchange got another plot next to his and, thus, have expanded their territory.
In the investigation the FCO has said that "charity" money from Russian oligarchs, Medvedev bought the family estate and in Agrocomplex Mansurovo, the mountain residence of the Psehako in Sochi, vineyards in Anapa and Tuscany, a Villa in the Small and Rublevsky residence, the cost of which is estimated at about 5 billion rubles. Medvedev responded to the investigation in a month, after it became an occasion for mass rallies across Russia, and called it "some papers".
Comments
comments