Germany is ready to stir up the "Norman format" – Tseholko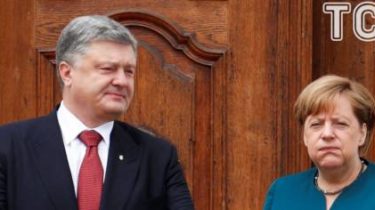 Press Secretary of the President of Ukraine Svyatoslav Tsegolko on the results of the meeting Poroshenko with German Chancellor Angela Merkel today, may 20, stated that Germany is ready to intensify the work of "Norman format".
About this Tsegolko wrote on his page in Facebook.
See also:
Visit special trust: Poroshenko and Merkel coordinated position on the situation in the Donbass
"This is the eleventh visit of the President to Germany for the last three years. First meeting with Chancellor was held in his country governmental residence, the castle Meseberg," — said Tsegolko.
According to him, fruitful talks were held in a very friendly atmosphere.
"Germany is ready to intensify the work of "Norman format" and advocates for a more active inclusion of the G7 countries to support Ukrainian reforms", — concluded the press Secretary Poroshenko.
At the same time, Poroshenko says that this format aktiviziruyutsya in the near time.
"We are confident that, just as there is no alternative to the Minsk process and the "Norman format" will be utilized in the near future", — he said at the end of his official visit to Germany on Saturday, may 20, reports "Interfax-Ukraine".
Poroshenko noted that the meeting with Angela Merkel was also agreed about the active coordination with the newly elected President of France Emmanuel Macron.
We will remind, on may 20, President Petro Poroshenko is in Germany, met with Chancellor Angela Merkel. During a joint briefing politicians Poroshenko said that now people in the occupied territories are forced to live in new conditions for Russia's actions.
Comments
comments