In Kiev will carry EXPOPLAZA, and in its place build a large apartment complex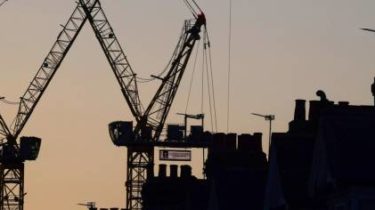 In the place of the KievExpoPlaza exhibition center will be built residential quarter fine town on 7 thousand apartments.
This was announced by the President of group of companies KAN Development Igor Nikonov, transfers KNK Media.
"We bought KievExpoPlaza through this project. Step by step, with each turn, by 2018 he will not be there," – said Nikonov during the presentation of the project.
Closed residential quarter fine town of "comfort" class will be located on a plot of 39 hectares between the streets salute, scherbakovskaya, Estonian and Tupolev in the metro Nyvky.
See also:
In Kiev on the construction site a man fell from a 12-meter height
It is noted that the construction of the first phase started a few weeks ago. In turn, the commissioning is planned in 1.5 years.
Total area of apartments will be more than 320 thousand sq. m. the Infrastructure also includes Parking for 5 thousand cars, 17 sites for sports, two kindergartens, a school and a shopping centre that will be built in parallel with the first line.
We will remind, in 2016 at the exit from the metro station "Heroes of Dnepr" started the construction of the shopping center. The land inside the interchange was fenced and drove construction equipment. Not indifferent people of Kiev need to stop construction of the Mall, residents of the area believe that the construction would destroy the station and life threatening.
In turn, in the metro assured that the construction of the Mall is quite safe, but people are totally against it and demand to stop construction work. Activists block traffic and try to attract the attention of the Kiev authorities to this problem.
The mayor of Kiev Vitali Klitschko said that work on the "Heroes of Dnepr" are planned and aimed at strengthening the station underground, and promises that , without the consent of the people of Kiev do not build.
Comments
comments