Kyiv region approved the roadmap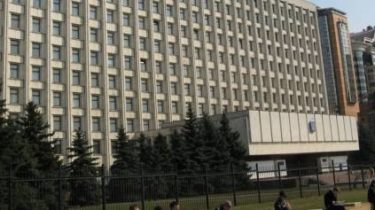 True
This means that this year 851 million UAH is allocated for the development of almost all sectors of the capital region.
The program is already considered innovative. At least to develop it, and spent more than six months, attracted relevant professionals, but (the authors) have achieved the main goal: take into account the real needs of residents and problems of the region.
Probably why the head of the Kyiv regional state administration Alexander Gorgan so confident in the work done and its forecast: "Made a tremendous amount of work on the preparation of programs that will become a road map for the development of all industries. These target areas will solve a specific problem. The program of socio-economic and cultural development of the region consistent with an analytical report to the Annual Message of the President of Ukraine to the Verkhovna Rada of Ukraine "On internal and external situation of Ukraine in 2016," which defines national priorities and public interests. From the adopted program, we expect a strong impetus to the development of Kyiv region".
Besides, the conviction of Alexander he said the voting results showed the consolidation of the work of the regional administration and regional Council.
The industry program was unanimously supported by all factions, and the program on combating tuberculosis was voted by all the deputies in the hall. In other cases, the difference was 3-4 voices.
So declared 851 million UAH covers almost all areas – agriculture, education, the introduction of a single card of the inhabitant of Kiev region, medicine, energy conservation, construction and renovation of infrastructure, etc. Based on the funds allocated in the current year officials decided to support the health of the population and to encourage the preservation of natural resources and environment. But to improve the investment climate decided not to spend money (only 1 million).
If the figures it looks so. Medicine of Kyiv region will receive 85 million. For example, separate articles dedicated to the program for tuberculosis control (3 million) and emergency care (30 million UAH). It should be noted that the priority are the development program of energy conservation and efficiency (UAH 40 million). Of course, not paid attention to the traditional areas – education (UAH 40 million), and sports (25 million). The most expensive was the program of construction and repair of infrastructure (222 million UAH). The program of environmental protection and rational use of natural resources is notable for the construction of reservoirs, development of automated system for environmental monitoring, and procurement of mobile laboratories. It plans to spend 63 million. Innovation – the project of the intellectual transport system "Smart transport" (2 million UAH).
The proposed road map looks promising. It clearly shows that the priorities are arranged differently than in the previous year. Will Kyiv oblast expected result, time will tell. Would love to have a good developed idea ruined by execution.
Comments
comments