Detained on a bribe of the ex-Nausnic previously worked at SBU – Sytnik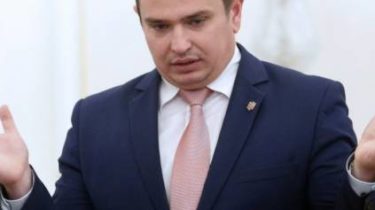 Detained in Sumy region on suspicion of bribery former employee of NABOO Alexander Savvy previously worked in the SBU.
This was stated by the head of the Bureau of Artem Sytnik, according to "Public".
"He used to work in the security Service of Ukraine. Directly he worked in the analytical service. At some stage he came to me and said that is not doing its job," he said.
According to Sytnik, then Snowy allegedly returned to the SBU. "There is such information, but not sure how it is true," he added.
At the same time Director of the NABU criticized the actions of the Prosecutor General, noting that she was trying to use the information on detention ex-the employee of NABOO "for their own PR."
"The prosecutors forgot some basic things. When dokumentiruesh people, then you need to do the installation: where he works, when it comes to work and so on. That's the basics of the profession. If all this were done, it would not be such a laughter and shame, how it happened. But I think the Prosecutor's office are not used," – said Sytnik.
We will remind, on Friday the press-Secretary of Prosecutor General Yury Lutsenko Larisa Sargan reported on his page in Facebook that in Sumy region during receiving 150 thousand dollars of a bribe detained Nausnice. Later, the press service of NABOO called disclosed information "false and provocative", adding that the man was dismissed in February 2017.
Earlier, the head of GPU, Yury Lutsenko has signed the suspected former employee of NABOO, detained in Sumy region for extortion of a bribe.
Comments
comments