In occupied Luhansk region recorded the movement of convoys of the Russian Federation – mass media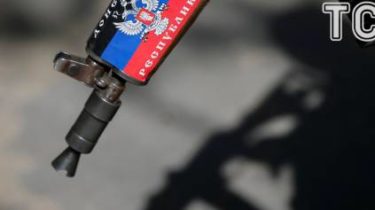 On the temporary occupied territory of Luhansk region through the settlement of a Crystal (form. Red Ray – ed.) recorded the movement of two columns of military equipment of VSU of the Russian Federation.
This was stated by the "Information resistance".
"One column was 4 Trucks, 1 truck "dlinnomer", van, 2 BTR-80. The trucks were stentofon. In the second column was 2 "Ural" and up to 10 SUVs and vans, as well as the GAZ-66″, – stated in the message.
It is also reported that the technology went armed Russian soldiers dressed in uniforms of the local "militia".
See also:
On the border with Crimea saw Russian equipment
We will remind that earlier in Sevastopol were seen cars "the Punisher" ("Falcatus") tssn FSB.
Reported a convoy of five armored vehicles, "Falcatus" that were seen on the streets of Sevastopol.
Earlier these cars were used during counter-terrorism operations of the FSB in Dagestan.
Comments
comments