The Minister of justice advised the leaders of the NACP "hold hands" and to leave posts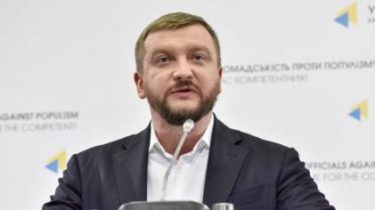 The Minister of justice Pavel Petrenko said that the heads of the National Agency for prevention of corruption should resign from their positions for neglect of duty. About it it is reported "UKRINFORM".
Pavel Petrenko noted that there are a couple of reasons. One of them is connected with the absence in Ukraine of full-fledged verification system.
"I am a co-author of the draft law on prevention of corruption, and we laid together with our colleagues from civil society and Parliament in the spirit and the letter of the law. The entire leadership of the NACP, I recommend to join hands, to write a statement and get out, not to suffer themselves and not to bother such an important body as the NACP"," – said Petrenko.
See also:
The police drew up a report on the NAPC Vice-Chairperson due to conflict of interest
According to the Minister, heads of the NACP, namely Korczak, Radetsky and Ryaboshapka here faces an internal investigation.
Recall that the head of the NACP, Natalia Korchak, accused in another block verification e-declarations. She faces dismissal from office. Also, Natalia Korchak in the Parliament admitted that has written a prize in the amount of 200 thousand hryvnias, her statement was met with cries of "shame".
Comments
comments