The head of the SCU Romaniuk says about the pressure on the court by the authorities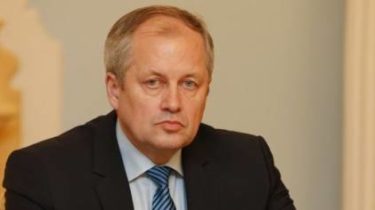 The Chairman of the Supreme court of Ukraine Yaroslav Romanyuk complains of pressure on the judicial system on the part of state power.
About it reports UKRINFORM.
According to him, the judicial system of Ukraine for all years of independence never was in such a dire situation as of now.
"Today the judicial system is faced with new challenges, new forms of pressure to influence the court, who allow themselves, as the public authorities and representatives of civil society," he said.
See also:
NABU was antireyting cases in the courts
"Today, 40% of judicial posts, justice is not because they are vacant. Because judges, who occupy these posts do not have the right to administer justice, since the expiration of their authority," – said Romaniuk.
See also:
The APU found guilty in the closure cases against Ivanyushchenko
Recall that the GPU was interrogated by the President of the Supreme Court Romaniuk in three cases against Maidan. According to him, he was questioned as a witness in three cases. He noticed that he was questioned in the proceedings about the usurpation of power by the former President of Ukraine Viktor Yanukovych, the shooting of activists on the Maidan in 2014, and in the case of Automaidan.
Comments
comments