Amazon war. Stories of women who have become volunteers in the Donbass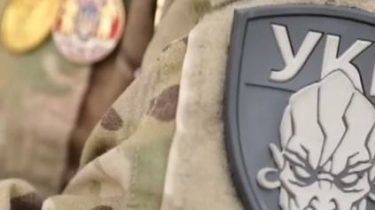 In Donbass the fourth-year side-by-side with Ukrainian military give young and healthy women-volunteers, according to a story the program "Groshi".
One of the beauties, which is your own career helps fighters, is a former Russian singer, actress, model and volunteer Alla Martynyuk, who lived 6 years in Moscow. The girl behind six crowns on beauty contests and three years of tireless assistance to the Volunteers – Alla has sacrificed the army more than 5 million UAH.
With 18 years she sang in the famous Russian group "VIA Slivki", was friends with the top stars of the Russian Federation, was preparing for a solo career and was courted by Moscow filmmakers. However, the events at Home shocked her, and Alla turned her life around. Instead, in order to conquer Russia, Alla began to support wounded soldiers in the hospital, and when mobilized her cousin, and she went to Donbass. Now beauty knew guns better than men and she has her own call sign, which she took as a stage name is "Bridget". Home every day waiting for her two daughters and mother, who are personally attached to assistance to the front.
Another volunteer, Alina Mikhailova, went to the ATO from College. In turbulent 2014, she, a student, a scientist, became a volunteer "Army SOS". Now, the girl has been a field instructor in medicine, although his childhood was terribly afraid of blood, until he lost consciousness.
Together with a friend, an instructor with the call sign of "cube", which before the annexation of Crimea is annually lit at the dance festival "Kazantip", Alina experiences of students-physicians in realistic combat conditions in the woods near Pavlograd. The exam resembles a spectacular game and I can't believe these funky girls trainers have seen the horrors of war to these wounded and killed.
Already corporate laughter "Cuba" and the smile of her partner Alina powering on the success of the entire front, but friends still don't understand why such a lively woman, who professionally was engaged in dances and was fond of travelling, I replaced all the front.
In turn Lily Bolbat started to help the military when the militants took her city – Mariupol. Prior to the events in the East of the country it was all about what could dream woman – a loving husband, beautiful daughter, a cozy family nest, but after the capture of the city by armed men realized that sitting idly by is impossible because the war itself does not end and start in secret, risking their own lives to help soldiers ATO.
Subsequently, the house Lily came under a terrible fire from "Gradov", and all of her family received a concussion, but luckily was able to fire the car to escape. This terrible attack, exhausting care and life within a kilometer from the war a severe blow to the health of Lily and the children who still can't get over those terrible events. After all the horror, Lily realized that the most valuable things in life are not material and now, as a caring mom dreams of every sleeping quietly in his own home.
Comments
comments