In five districts of Kiev for two weeks, disappear hot water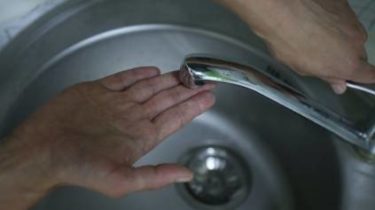 In Kiev for two weeks will shut off the hot water for the hydraulic test of heating station №1 and TPP-5.
About it reported in a press-service of JSC "Kyivenergo".
"On may 23, the hot water at the time of testing paused for consumers of Holoseievski, Pechersk, Solomenskiy, Shevchenko and Darnitskiy areas of the capital", – stated in the message.
As noted, in particular, disappear hot water in 467 houses, 7 hospitals, 19 kindergartens, 20 schools and 220 offices in goloseyevsky area; 145 houses, 3 medical schools, 3 kindergartens, 3 schools and 87 departments in Pechersk district; 126 dwelling houses, 3 hospitals, 3 schools and 90 departments in the Shevchenko district; 265 homes, 15 medical centers, 18 kindergartens, 7 schools and 172 departments in Solomenskiy district, and 227 houses, 1 hospital, 10 kindergartens, 6 schools and 118 offices in Darnytskyi district.
"Kyivenergo" apologizes to its customers for the inconvenience caused by the need for qualitative training of the capital of heating systems for the next heating season", – noted in press service.
In addition, the company appealed to drivers asking them not to Park the car over hatches heat chambers, which increases the likelihood of damage to transport and makes it impossible for prompt disconnection of damaged areas.
We will remind, earlier in Kiev the breakthrough of the heating system and the collapse of asphalt left without water for 25 houses. Eliminate accident promised by the evening of the next day.
Comments
comments