In Parliament explained that the channels had to increase the number of Ukrainian-language broadcasts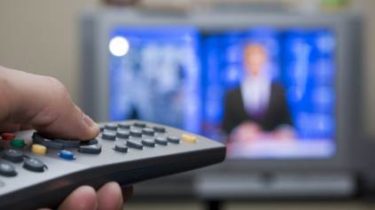 Made in Ukraine of Russian television product will be for one year and 4 months to be counted in the quota for Ukrainian TV channels.
"The law (of quotas on Ukrainian television – ed.) after the signing will take effect in 4 months. But during the year made in Ukraine program may be counted in the quota, even if they are in Russian, so TV could go into the Ukrainian language", – explained the head of Committee on questions freedom of speech and information policy Victoria syumar, reports Interfax-Ukraine.
See also:
Russian TV cut replica of Putin from the popular American TV series
She stressed that it is not a Russian product, but only of made in Ukraine Russian-speaking content.
The law provides that all movies in a foreign language in Ukraine needs to be duplicated or dubbed in the state language, except for the Soviet films. They will not be counted in the quota for Ukrainian-language TV channels.
Sumar also said that some MPs before the vote for the law on quotas on Ukrainian television tried to exert pressure. According to her, some parliamentarians received a text message asking them not to vote for this initiative.
Recall that according to the law, the share of broadcasts and films in the Ukrainian language in television and radio broadcasting shall be not less than 75% during the day: in the daytime (from 7 to 18) and in the evening (18-22) esters.
Comments
comments