In SBU claim that do not follow policies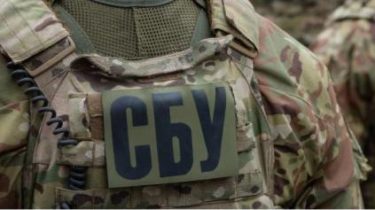 A press-the Secretary of SBU Elena Gitlyanskaya said that the employees of the security Service of Ukraine do not follow politicians, because "they have something to do in conditions of Russian aggression". She wrote about this on his page in Facebook today, may 23.
"The security service of Ukraine does not follow politicians and representatives of public-political associations that did not prevent them, and does not interfere in their activities. We do not observe the meetings of politicians with the electorate, and especially not allow ourselves, as You said, to put pressure on students and teachers," wrote Gitlyanskaya in response to the post of people's Deputy Yegor Sobolev.
See also:
In Uzhgorod, the SBU seized the smugglers with guns and cocaine
"Believe me, there are things to do in the conditions of Russian aggression, we regularly inform the public," she said.
In addition, the press Secretary promised that the SBU will examine the facts alleged by the MP, will check it and notify results in the prescribed manner.
Earlier the people's Deputy Sobolev in one of the entries in Facebook complained that the SBU was watching him in several cities. He also said that he returned to Kiev, therefore, advised the SBU to remove the external monitor and to give his subordinates to relax.
We will remind, SBU prevented another Russian provocation in Transcarpathia. The structure of the aggressor wanted to foment ethnic strife. They planned to use the conference of representatives of national minorities, which was to be held in Uzhgorod, to distribute calls for giving the region Autonomous status.
Comments
comments