"The opposition bloc" requires the repeal of language quotas on TV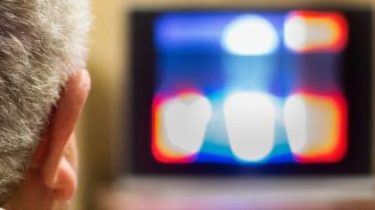 "The opposition bloc" began collecting signatures under the appeal to the constitutional court demanding to recognize law on the linguistic quotas for television unconstitutional.
This is stated in the statement of the party.
"Coalition war" in Parliament continues a policy aimed at splitting the society. Taking a new language restrictions, they will again divide people into right and wrong. A significant part of society will be deprived of the right to receive information in their native language. The law establishes quotas of the state language, even for local TV channels that operate in regions where there are official regional languages", – outraged the party.
In particular, "the opposition bloc" believe that the document "provokes the continuation of the confrontation, not giving in to restore peace in Ukraine."
It is noted that the party voted against the law on language quotas on TV.
See also:
"The name of the country?" Poroshenko reprimanded the owners of the channels for a low share of the Ukrainian language
We will remind, on may 23, the Verkhovna Rada of Ukraine adopted the "Draft Law on amendments to some laws of Ukraine concerning the language of audiovisual (electronic) mass media", which establishes language quotas on TV. According to the law, the proportion of TV programs and films in the Ukrainian language in television and radio broadcasting shall be not less than 75% during the day. For local and regional broadcasters the share of Ukrainian must be at least 50%. News releases are also 75% should go in the Ukrainian language.
Head of the Committee on freedom of speech and information policy Victoria syumar explained that made in Ukraine Russian-language television product will be for one year and four months to enlist in the quota for Ukrainian-language TV channels.
Comments
comments