Poroshenko approved amendments to the law on support of Chernobyl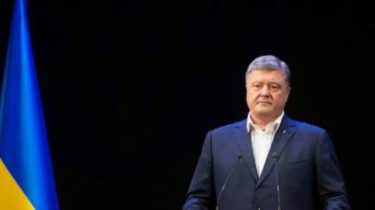 The President of Ukraine Petro Poroshenko has signed the Law "On amendments to article 54 of the Law of Ukraine "On status and social protection of citizens which suffered owing to Chernobyl catastrophe".
About it reports a press-service of the head of state.
"I signed a law that eliminates any bureaucratic difficulties in the social protection of Chernobyl and their families. The Ukrainian government has done a lot to ensure radiation safety, but we should not forget about the people," – said Poroshenko.
See also:
Poroshenko appointed a lifetime scholarship to the liquidators of the Chernobyl fire
It is noted that the law establishes, as from 1 January 2018 the right to appoint pensions to wives or husbands of participants of liquidation of consequences of the accident at Chernobyl category 1 in connection with the loss of a breadwinner.
According to the President, "this is one of the important steps in strengthening the protection of victims of the Chernobyl disaster."
Recall, from may 1, the minimum size of pension payments to war invalids of the 1st group in may is 3 739,2 hryvnia, 2nd group – 3 345,6 hryvnia, 3rd group – 2 952 hryvnias, participants of military operations – 2 164,8 of the hryvnia.
The minimum pension payment for the disabled of Chernobyl 1 group now is 3 739,2 hryvnia 2nd group – 3 345,6 hryvnia, 3rd group – 2 952 hryvnias. The minimum pension to the miners since may is 3 936 USD.
Comments
comments