Pizza for $ 10 million. The price of bitcoin on the example of fast food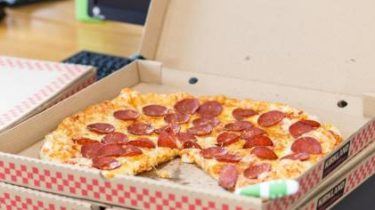 Two pizzas, for which in 2010 paid 10 thousand bitcoins today would be worth $ 20 million. The currency in seven years increased from 0.5 cents per bitcoin to $ 1238. Reported by Business Insider.
American Laszlo Hanics, who decided to spend their bitcoins on a pizza, today would be a millionaire. 10 thousand bitcoins in 2017 amount to 21.5 million dollars.
Electronic currency is growing very rapidly and unpredictably.
See also:
The exchange rate of bitcoin exceeded $ 1,000 for the first time since 2013
It was the first in the history of the transaction in which electronic currency was exchanged for goods.
We will remind, on March 2, 2017 bitcoins compared to the price of gold. The cost of one bitcoin is $ 1238.
Comments
comments