Poroshenko claim that the drop in traffic from Russian social networks would complicate the work of Russian secret services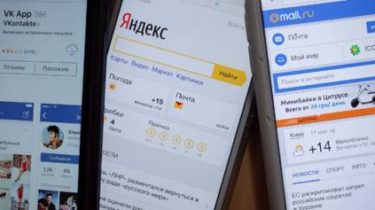 To block the Russian social network impossible, but the achievement will be a significant limitation to their audience, which will reduce the possibility of data collection by the Russian intelligence services.
This was stated by Deputy head of the AP Dmytro shymkiv, transfers "112 Ukraine".
According to him, the fall of traffic among the Ukrainian audience will complicate the work of Russian special services.
"At the same time VPN and TOR removed a lot of your data, including geolocation. And the fact that it limits the possibility of collecting data by the Russian intelligence services. It is a question of parental control including. Today in "Vkontakte" there is an outflow of users. It is important for us reducing the volume of the audience, and for us I believe the achievement of reducing the volume of the audience," said shymkiv.
See also:
The Ministry of justice acknowledged effective sanctions against Russia
We will remind, on may 15 the President of Ukraine Petro Poroshenko signed a decree enacted the decision of the Council of 28 April 2017 "On the use of personal special economic and other restrictive measures (sanctions)" in respect of a number of Russian companies. According to information contained in the Annex to the decision of the Council, it is proposed for a period of three years to block the assets of Russian sites "Vkontakte", "Classmates", "Mail."ru and "Yandex" and to forbid Internet providers to provide access to specified resources.
In the "forbidden "Vkontakte", in turn, said that he always tried to be "beyond politics" and promised to protect interests of their users, which in Ukraine there are 16 million monthly. The market reacted to the ban by the fall of the stock subjected to "Yandex".
Comments
comments