ProZorro saved Ukraine 24 billion UAH.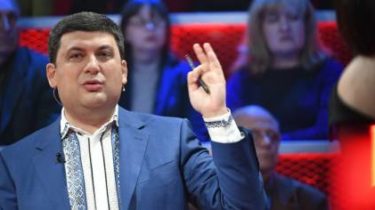 The use of e-procurement systems ProZorro allowed Ukraine to save 24 billion UAH of budget funds.
This was stated by Prime Minister of Ukraine Volodymyr Groysman during the opening of the world forum on procurement in Kiev.
According to the head of the government, until recently, the procurement system in Ukraine brought losses of billions of dollars and was a source of corruption, however, things have changed.
See also:
NABOO, ProZorro and patrol. The Council boasted results
"From August 1, 2016 we started to introduce a new system ProZorro, which is known far beyond the borders of our state. Using this system, we find the most effective sustainable solutions for public procurement… For the last time through ProZorro was conducted procurement of nearly 700 billion. And today I can state a fact: the system saves resources for the budget. Budget savings – 24 billion UAH", – quotes the words of Groisman, the press service of the CMU.
He also added that ProZorro plan to use and for the privatization of nonstrategic state-owned companies. This step will allow you to find the new owners of the assets and to create new jobs in the city.
"A few weeks ago, we found a General solution for implementing ProZorro for competitive sale of state-owned companies. This is the next step that will result. I want every business – regardless of country – had the same level of access to the opportunities that exist in the state," said the Prime Minister.
Comments
comments