The Verkhovna Rada abolished the mandatory registration of foreign investments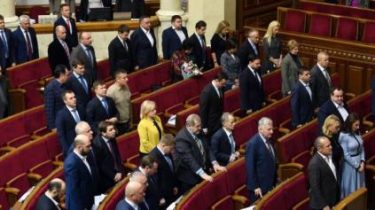 On Tuesday, may 23, the Verkhovna Rada adopted in the second reading the bill No. 4541 "On amendments to some legislative acts of Ukraine regarding reducing barriers to foreign investment". The adoption of the draft voted 239 deputies. According to the draft law, provides for the cancellation of registration of foreign investments is replacing its formal notification for conducting state statistics and the provision of residence permit in Ukraine by foreign investors, who are not officially employed in Ukraine.
"This bill really concerns only the list of highest paying it 110 graduates of the best universities in the world, and also representatives of creative professions," said one of the authors of the bill Sergey Kiral.
Recall that by the end of 2016 direct foreign investments in the Ukrainian economy amount to $ 4.4 billion. This is almost 17% more than the previous year 3,763 billion. Such data are cited by the State statistics service of Ukraine and said that the investments came from 77 countries.
Comments
comments