The actors are going to BP on the voting day for language quotas on TV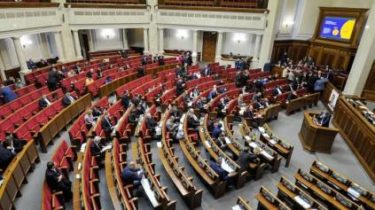 On Tuesday, the deputies of the Verkhovna Rada will consider in the second reading a bill that significantly increases the share of Ukrainian language on TV. Deputies during the voting in the session hall going to stimulate the Ukrainian actors, Directors and writers, says the story TSN.19:30.
Requirement document is 75% of the state language in the broadcast of national channels and 60% for regional broadcasters. Three-quarters of the news on television should also be in Ukrainian. A little more than two months ago for a project in the first reading voted 244 people's deputies, against was only the "Opposition bloc".During the revision to the document was made 150 changes, including increasing the percentage for regional broadcasters and facilitate the terms "transition period" that the law entered into force 4 months after its official publication. "During this time, they need to start shooting Ukrainian product, Ukrainian performers and Ukrainian scenarios," – said the author of the bill MP Victoria syumar.
Comments
comments