The court of appeal upheld the return of the Square of Heavenly Hundreds in the state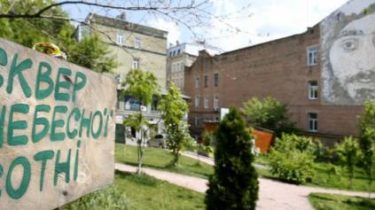 Today, may 23, Kyiv economic court of appeal upheld the decision of Economic court of Kyiv on the return of the land on which is located the square, public property. Reports a press about it-service of Prosecutor's office of Kyiv.
This site is located in the historical part of the city, within the State historical-architectural reserve "Ancient Kiev", so the construction without special needs is prohibited.
See also:
The Chinese have entrusted the construction of the fourth line of the Kiev metro
However, the Kyiv city Council transferred this territory for commercial construction. The people appealed to the President with a request to protect the square. Subsequently, the court found the decision to build unreasonable and satisfactory claim of the Metropolitan Prosecutor's office on the return of land to state ownership.
We will remind, since 2007 the land resold several times. 2014 volunteers created here Square hundreds of Heaven. Last year the Economic court of Kiev returned the Park to the city.
Comments
comments