Lutsenko and Avakov called different amounts stolen by officials of times Yanukovych of money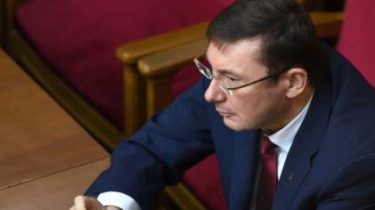 The Prosecutor General of Ukraine Yuriy Lutsenko and the Minister of internal Affairs Arsen Avakov announced different data regarding the funds stolen and detained during the special operation, former high-ranking officials of times of Victor Yanukovych.
In particular, during a briefing Avakov said that the amount of losses incurred by Ukraine detained officials of the tax authorities, is 96 billion. Also according to him, in the bag of the former head of the tax service of the Luhansk region Alexander Antipov was $ 3.8 million.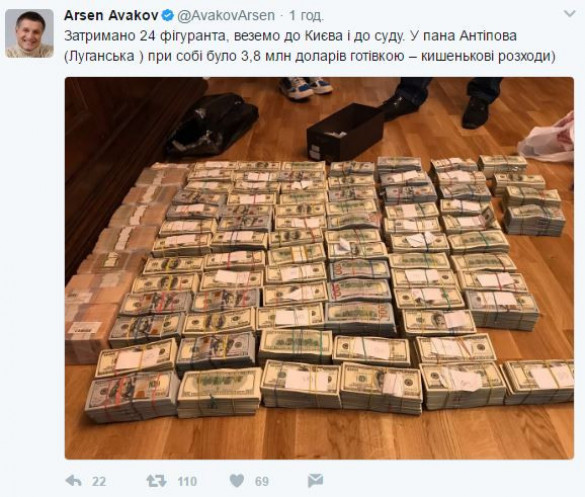 twitter/Arsen Avakov
Tweet Arsen Avakov
Lutsenko during the report in Parliament sounded very different numbers.
See also:
In the capital's airport landed the first helicopters with the detained tax
"This morning was simultaneously conducted over 500 searches. Already arrested and taken to the Prosecutor's office in handcuffs 22 the former head of the tax system, which caused damage to Ukraine about 10 billion dollars. In particular, among them the heads of tax of Denisyuk Kharkiv region, Luhansk region – Antipov, by the way, who in the suitcase found 2.8 million dollars", – said Lutsenko.
As previously reported, large-scale anti-corruption operation was conducted by the Prosecutor General and the Ministry of internal Affairs. We are talking about the detention of 23 officials, tax specialists from East and southern regions. Now held 454 searches in 15 regions in the framework of the tax scheme.
Comments
comments