Nasirov contributed to the arrest of former tax Yanukovych – Matios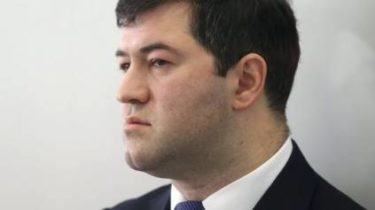 Suspended Chairman of the State fiscal service Roman Nasirov gave important evidence that helped to detain the former ex-heads of tax inspections during the reign of Viktor Yanukovych.
The journalists said the chief military Prosecutor of Ukraine Anatoly Matios, reports the correspondent of TSN.
According to Matios, that without the testimony Nasirova was not possible to conduct a large-scale anti-corruption operation. On the question of journalists, whether it's to alleviate the position of the Prosecutor in the case Nasirov, the military Prosecutor refused to answer.
"Emotions I have. There are fatigue. The operation began at six in the morning – from Truskavets to Mariupol. This operation we would not have been able to spend if we hadn't helped the head of the fiscal service Roman Nasirov. Because I figured out in the depths of tax only thanks to his efforts. I'm not ashamed to say that this is the man who in this segment have done everything, to open all these tax sites and help us to collect evidence of the involvement of both women and men. And these people do not last in the state, they are the kings and the gods of the period of the regime of Yanukovych," – said the chief military Prosecutor.
Recall that large-scale anti-corruption operation has announced the Prosecutor's office and the Ministry of internal Affairs. The intrigue kept until the last and only described the event as "megavino and resonance". And so it became known that we are talking about the detention of 23 officials, tax specialists from East and southern regions. Now held 454 search.
Now all attention is chained to a military airport terminal in Kiev, it is there must bring detainees and to carry out in the GPU.
Comments
comments