Militants tighten their exchange and want to discuss the lists with Medvedchuk – Gerashchenko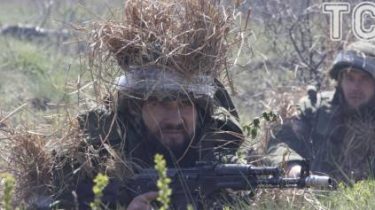 The militants said they would discuss the list of hostages for the release only with the godfather of the Russian President Victor Medvedchuk.
About this on his page in Facebook said the President's representative on peaceful settlement of the situation in the Donbass Irina Gerashchenko after a meeting of the humanitarian sub-group in Minsk on Wednesday.
She said that "ORDO, controlled by the Russian Federation, requires continued verification procedures". Gerashchenko said that prepares an official letter to the OSCE, which will ask for a formal assessment of these illegal requirements.
"We conducted a thorough analysis of the lists of persons who call for release of representatives ORDO. Among these people several hundred refuse to move on the Russians occupied territories. Those who are in prison, confirmed his reluctance. Those who are free, and so don't want to move because he wanted to be – moved", – she wrote.
"ORDO also made the lists of their requirements of those who has no relation to the inspired by the conflict in the Donbas, starting from Berkut officers involved in murders on the Maidan and ending just killers in Zaporizhia and Vinnitsa, as well as those persons who were involved in the tragic events in Odessa", – said Gerashchenko.
According to her, in the form of an ultimatum ORDO requires Amnesty. "But, we have not received information about 128 Ukrainian hostages being held on site ORDO: where they are, what with them whether they are included in lists of the dismissal," summed up Gerashchenko.
See also:
The militants again fired at Avdeevka from "Gradov" and damaged homes
We will remind that earlier it was reported that the Ukrainian side insists that during the next meeting of Tripartite contact group in Minsk, the participants should reach the final date for the release of the hostages.
This was stated by first Vice-speaker of the Parliament Irina Gerashchenko.
Comments
comments