Ukraine dropped in the ranking of steel producers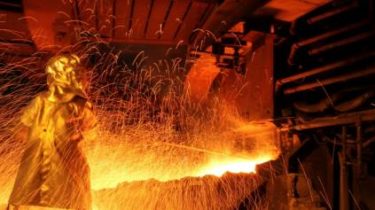 In April, Ukraine has shifted from the 11-th position in the world ranking of steel producers at 14. Such data was presented by the Worldsteel Association, reports UAprom.info.
At the same time, Japan is once again on the 2nd place displacing India. China confidently takes the first position. In addition to these countries, the top ten are the USA, Russia, South Korea, Germany, Turkey, Brazil and Italy.
See also:
The Chinese have entrusted the construction of the fourth line of the Kiev metro
In General, world crude steel production for January-April increased by 5.2% compared to the same period last year — up to 550,841 million tons. Thus, in April the production rose by 5% compared with the figures for 2016 — to 142,080 million tons.
World download methodnode in April was 73.6%, i.e. 2.5% more than last year. Compared to March of the current year is 1.7% more.
We will remind, in the beginning of 2016 , the President of Ukraine called the steel industry is a priority for the state because its products are necessary for the army. Then he noticed that she is not competitive. However, in 2015 Ukraine is in the top 10 world producers of steel, pushing Italy for 11th place.
Comments
comments