The confiscated money Yanukovich has still not received the NBU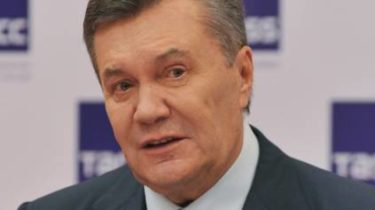 The national Bank of Ukraine has not yet received the confiscated funds of the ex-President Viktor Yanukovych and his entourage.
This was announced by Deputy Chairman of the national Bank Oleg Churiy, UNIAN reports.
"Today we have not received the so-called "Yanukovych's money". They are today on account of the state Treasury in "Oshchadbank". We expect to obtain the money soon," said Cory.
He stressed that this issue is now engaged in the Ministry of Finance and the state Treasury.
"But we believe that these tools should certainly do the accounts of the Treasury of the National Bank and to be deposited in the international reserves," – said the Chairman of the national Bank.
See also:
The confiscated money "families" Yanukovych helped to exceed the state budget
We will remind, on April 28 the court's decision on the confiscation of 40 billion UAH ($1.5 billion)which belonged to the fugitive Viktor Yanukovych, came into effect. The President of Ukraine Petro Poroshenko noted that these funds will be spent on Ukrainian army and help vulnerable people.
Yanukovych, together with his accomplices stole from the Ukrainians about $ 40 billion over 3 years. This was stated by the Minister of justice Pavel Petrenko. He said that the money are under different jurisdictions in different States, they were taken away from Ukraine through a complex scheme.
Comments
comments