Friends of the biker, who was shot in Kiev, on the trail of the assailant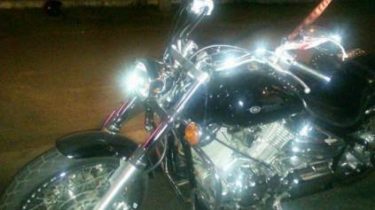 In the capital city are investigating an attack on a motorcyclist in the half tenth evening on the Kharkiv highway, says TSN.12.00.
According to preliminary data of the national police, during the movement of the attacker from the car fired several shots at the motorcyclist. The man was wounded, drove a few meters and fell. To a place called doctors, but the victim from his injuries died.
Police interviewed witnesses. According to them, the killer fled in a car "seat" in yellow.
However, the friends of the deceased carry out its own investigation and has called on the name of the alleged assailant. It seems to be in a biker shot a famous athlete, who in 2012 during parliamentary elections participated in clashes near the district election Commission in Kiev.
Comments
comments