"People, well, yo-PE-PE-se-te": Shkiryak fats and rebelled Antipova release on bail of 15 million UAH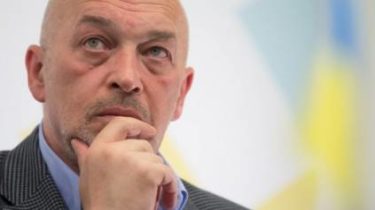 Ukrainian officials reacted emotionally to the release on bail wearing an electronic bracelet of the former head of the State tax administration in Luhansk region Alexander Antipov.
"People, well, yo-PE-PE-CE-te… Darkness," said in Facebook Advisor to the Minister of internal Affairs of Ukraine Zorian Shkiryak.
"The Antipov during a search found $ 3.8 million!!! Kesha, on the floor in the suitcase, pocket money apparently. And the court releases him under the scanty, considering the financial ability of the defendant and the extent of damages caused by it, the collateral. I have no words because it's just dill some kind," protested the official.
"The current criminal procedure code name Portnov" and such decisions of the Ukrainian courts in respect of state offenders and top of the corrupt regime of Yanukovych – is a major demotivator effectiveness of the entire law enforcement system. But koment.", he added.
Their indignation was expressed by the Deputy Minister of the temporarily occupied territories and internally displaced persons of Ukraine Georgy Tuka.
"And now look at all this abomination, which the helicopters were brought to Kiev and have started to produce… Antipov was gone. Now it is clear: each candidate of economic Sciences must have a bag with 3.8 million nacionalnih bucks… Just coming back from work, saw a few cars with EU number plates – in the morning will be a continuation of the show "in Kiev cut the road"… a solid sur…", – concluded the Fat.
See also:
The court released from custody another person involved in high-profile "case of ex-tax"
Recall that large-scale anti-corruption operation was conducted by the Prosecutor General and the interior Ministry. After searches arrested 23 former high regional officials of the Ministry of income and fees from the Eastern and southern regions, as well as Kiev. On this worked together 1700 police officers and five prosecutors.
The operation began at six in the morning. The detainees were taken to the GPU, where award suspicions, and from there to the Pechersky regional court to the preventive measure. The investigators will ask for all arrests. The chief military Prosecutor Anatoliy Matios announced that it is not the end but only the first wave of high-profile arrests.
Besides, he said that "gods and kings the period of the regime of Yanukovych" were detained thanks to the efforts of the ousted President of the SFS of the Roman Nasirov.
Comments
comments