The interior Ministry said that it has completed the main phase of the special operation on detention of the former tax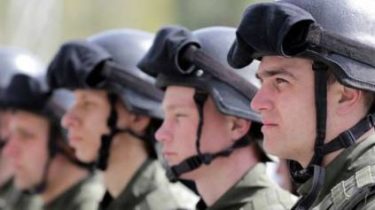 The main phase of joint operation of national police of Ukraine and military Prosecutor's office against the detention of former tax officials of times of Yanukovych and Klimenko completed.
About it on air of TV channel "112 Ukraine", said the speaker of the Ministry of internal Affairs Artem Shevchenko.
"The main phase (operations – ed.) is finished, but because the operation led to the investigation of the Prosecutor General and the operational units of the national police in particular, Department of Economics, the Department of KORD, the national guard is an operational action that can not carry out the prosecution itself, that the main phase is completed, but it (the operation – ed.) not completed in whole", – said Shevchenko.
See also:
The case of ex-tax: the court dismissed the former head of GNS of Luhansk on bail of 15 million UAH
Recall that large-scale anti-corruption operation was conducted by the Prosecutor General and the interior Ministry. Today, after searches arrested 23 former high regional officials of the Ministry of income and fees from the Eastern and southern regions, as well as Kiev. On this worked together 1700 police officers and five prosecutors.
The operation began at six in the morning. The detainees were taken to the GPU, where award suspicions, and from there to the Pechersky regional court to the preventive measure. The investigators will ask for all arrests. The chief military Prosecutor Anatoliy Matios announced that it is not the end but only the first wave of high-profile arrests.
Besides, he said that "gods and kings the period of the regime of Yanukovych" were detained thanks to the efforts of the ousted President of the SFS of the Roman Nasirov.
Comments
comments