The military Prosecutor's office received the UN a copy of the letter Yanukovych on the introduction of Russian troops in Ukraine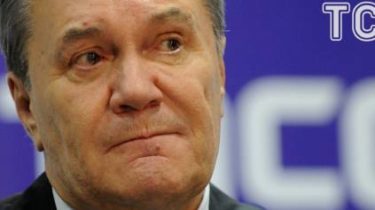 The military Prosecutor's office has certified to the UN the letter deprived the title of President of Ukraine Yanukovich, who on the security Council showed, the late permanent representative to the UN Vitaly Churkin.
This was stated by the chief military Prosecutor Anatoly Matios, reports "112 Ukraine".
According to him, the Ukrainian prosecutors were in Washington in the winter and received the signed documents that were shown at the UN security Council, Ambassador Churkin of the Russian Federation.
Documents will be provided to the court to be attached to the case of treason Yanukovych.
See also:
Higher specialized court of Ukraine refused to change jurisdiction of the case Yanukovych of treason
Earlier, the court postponed the hearing on the case of treason Yanukovych at the end of may. Lawyers Yanukovych again gave time to study the Prosecutor's office materials.
On may 4 held the first hearing in the case against Viktor Yanukovych of treason. The defense asked the court to postpone the preparatory meeting, before the decision of the Appeal court to change jurisdiction of a case, but the request was denied. The court also allowed to organize a videoconference for the participation of Yanukovych at the next meeting. Protection deprived the title of President of Ukraine Viktor Yanukovych stated that his interrogation through a video conference should be organized under the procedure of international legal assistance. This option will make it impossible leveling the accusation testimony of Viktor Yanukovych".
Comments
comments