Germany refused to Ukraine in the extradition of a banker-the fugitive Kurchenko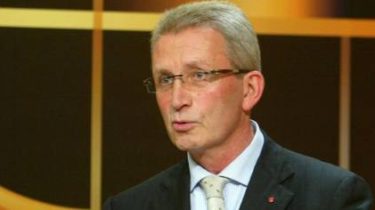 Germany refused the Ukrainian side in the extradition of the former Chairman of the Board "Ukrsotsbank" Boris Timonkin, who is suspected of money laundering for the oligarch Sergey Kurchenko.
About it in interview to "the Ukrainian news" said the Deputy Prosecutor General Evgeny ENIN.
In Germany announced three reasons why I decided to refuse to transfer Timonkin Ukraine.
"In particular, the alleged pressure from the representatives of the Prosecutor General, who visited Germany for interrogation Timonkin, and his lawyers referred to the pressure. At the moment we check this information. Also focused on the alleged lack of conditions of detention in place of detention or place of detention, wherever Tymonkin were before the court. The third aspect is the threat to the health Timonkin in connection with the disease," – said the Deputy Yuri Lutsenko.
See also:
The GPU announced the completion of investigations Kurchenko, Arbuzov, Klimenko and
ENIN added that despite the decision of Germany in the investigation of the GPU is still a lot of questions about Timonkin. He said that in practice, no repeated requests for extradition in the criminal case.
As previously reported, Ukrainian law enforcement announced Timonkin wanted for suspicion that he participated in a criminal organization under the leadership of Sergei Kurchenko.
As you know, July 1, 2013 Tymonkin was appointed Deputy Chairman of the Supervisory Board of the VETEK group of companies Sergey Kurchenko. The former head of the Board "Ukrsotsbank" fled to Germany.
Comments
comments