Lutsenko told, many in Ukraine daily delay bribes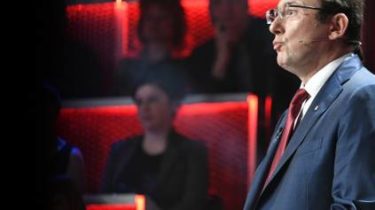 The Prosecutor General of Ukraine Yuriy Lutsenko said that the year was arrested about 1100 bribes and the cases already sent to court.
He declared it on air "Right to rule".
That is, in Ukraine every day delay on 3 corrupt.
"Today, six," – said Lutsenko.
See also:
Bribe extorted 300 thousand dollars, was taken into custody by appointing almost 15 million UAH of the Deposit
Recall that in the Khmelnytsky region during receiving a bribe the militiamen exposed the head of one of village councils VIN'kovets'kyi district, and officials of the land management organization.
Comments
comments