Ukraine and the IMF announced agreement on all the reforms to receive a new tranche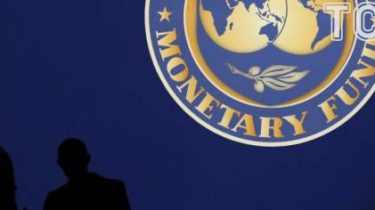 Ukraine and the international monetary Fund agreed on key elements of structural reform for the fourth revision of the cooperation program and provide the country the next tranche.
This is stated in the statement of the IMF mission.
In turn, it is noted that required further technical refinement of these elements for the design of reforms in specific bills relevant to the objectives of the programme of cooperation.
See also:
The IMF has published an updated forecast for the economy of Ukraine
According to the report, these key highlights include land and pension reforms and privatization and measures to combat corruption.
"There has been good progress in understanding key elements of the reforms, but further technical work is needed in some areas for transformation reforms in the bills that meet the ultimate goals. Support by Parliament of these bills will be required to complete a fourth viewing. The IMF, in cooperation with other international partners will work closely with the government in the coming weeks to move forward on the reform program ", – said the head of the IMF mission Ron van Roden.
We will remind, on Tuesday, may 16, in Ukraine began its work, the mission of the International monetary Fund (IMF). The mission experts were in Ukraine until may 26.
Note that the last tranche of Kiev received 3 April in the amount of $ 1 billion. In General, Ukraine has already received from the IMF on a new extended credit programme 8700000000 dollars. The program, signed in the spring of 2015, for four years, and the total credit amount of $ 17500000000.
Comments
comments