NABU explained why it came to searches at the District administrative court of the capital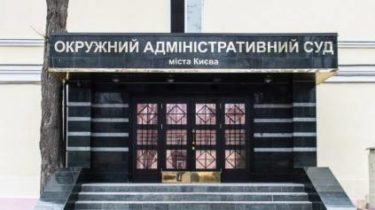 In the morning of may 26, detectives NAB to conduct investigative actions (searches) at the place of residence of the President of the District administrative court of Kyiv (OASC) and the premises of this court.
This is stated in the message Bureau.
It is noted that the searches were carried out within investigation of criminal proceedings on the fact of the alleged illicit enrichment of the President of the court.
Investigation into illegal enrichment of judge Vovk was launched by detectives NAB 9 December 2016.
"Any statements about a possible connection between the investigative actions of NABOO and administrative proceedings OASK about the Bureau's activities, in particular with the case on appeal, and the appointment of the first Deputy Director of the National Bureau of Guizot Uglava, frankly speculative and I do not have confirmation," – said in NABOO.
In General, starting in December 2015, in the court there were 28 cases in which the defendant acted NABOO.
See also:
Loud searches and detentions. The biggest security operation against corruption in Ukraine
We will remind, in Kiev District administrative court came to search. In the court from 7 in the morning are the searches that are carried out by people with similar stripes as in the NEB, which do not call themselves.
The judge Sanin reported, citing judge Eugene ablov that such actions are related to the fact that the court is considering two cases against the NABOO. It is noted that the judge Ablov yesterday was the questioning of NABOO (as a witness) and confirmed in the Protocol of interrogation of the fact of intervention of NABOO in the judicial process to examine cases where a party is NABOO. Anyone any official documents people with stripes NABOO not shown.
It was later revealed that not only raided the premises of the District administrative court of Kiev and the apartment of the court President Paul Vovk. The wolf is in the workplace, in court and does not communicate. The last time the President of the court was at work yesterday, may 25.
Comments
comments