Patience is exhausted. The mayor of the Dnieper issued an ultimatum to his own party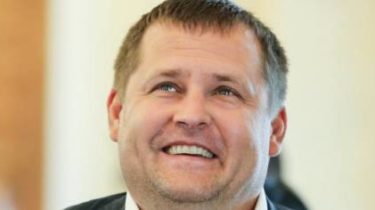 The mayor of the Dnieper Boris Filatov set an ultimatum of the party "Dill", the Presidium of the political Council which he enters, and threatened to pull out of her.
"My patience is exhausted. Or the political Council of the "Dill" will lead to a sense of cowardly and deceitful animal named kupriy or I will have to say goodbye to the party," he wrote on his page in Facebook.
See also:
In the river detained one of wanted suspects in the may 9 event
"I'm not going to sit at the same table with scum, chrysoidin illegal builders of Cisneros and slinging mud at me for money on TV," – said Filatov.
"Yes, it's an ultimatum," said the mayor of the Dnieper.
At the same time as Filatov explained in the comment to the edition "the Country.ia" to this step, it pushes the reluctance of parties to respond to his conflict with a member of the party control Commission of the DILL, the people's Deputy Vitaly Cuprium (independent).
"I take the initiative to convene a meeting of the political Council. Let the party will be determined more important to her Filatov or kupriy. I demand to convene the political Council, which I will Express Kupriy all in the eyes. Otherwise, I would leave the DILL" – said Filatov.
See also:
In the river closes financing for all veteran organizations after the battle of may 9 – Filatov
The reason for the differences in the Cupra statements about the alleged existence in the river of schemes to raskladyvanii of state and municipal property, about which the Deputy has appealed to law enforcement agencies.
The mayor of the Dnieper believes it is part of a campaign to discredit him, running the political opponents, and said the relationship with his fellow party member with them.
Comments
comments