The IMF published a positive forecast for the economy of Ukraine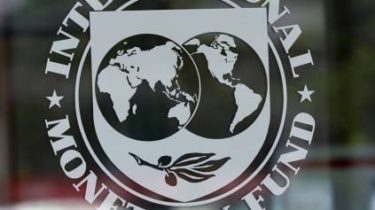 The IMF expects growth of economy of Ukraine in 2017, more than 2% of GDP.
This is stated in the mission statement of the Foundation.
"The Ukrainian economy continues to recover. It is expected that growth will exceed 2% in 2017", – said the head of the IMF mission Ron van Roden.
See also:
Ukraine and the IMF announced agreement on all the reforms to receive a new tranche
According to him, the increase in foreign exchange reserves and reduction of inflation, form a positive short-term Outlook for the economy, but structural reforms remain necessary.
"Fiscal and monetary policy consistent with the goals for 2017. Foreign exchange reserves rose to 17.6 billion dollars, the projected reduction of inflation to below 10% by year-end. The short-term Outlook is positive, but a resolute implementation of structural reforms remains critical to achieving a stronger and sustainable growth, which Ukraine needs in the medium term," said van Roden.
Earlier, the European Bank for reconstruction and development has updated its economic forecast for Ukraine. By the end of 2017, GDP will grow by 2%. This forecast, the EBRD gave before. In 2018, the economy will grow by 3%.
Comments
comments