Avakov told about the threatening "calls from Moscow" about the arrest of tax officials of times of Yanukovych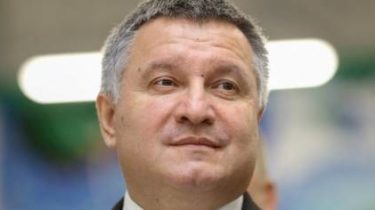 The Minister of internal Affairs of Ukraine Arsen Avakov said that after the large-scale anti-corruption operation on detention of the tax times of ex-President Viktor Yanukovych militiamen are threatened from Russia.
According to him, the threats received by the chief military Prosecutor of Ukraine Alexey Matios and involved in the operation by prosecutors.
See also:
Detention and billions in losses. The main thing about the RAID against the tax Yanukovych and Klimenko
"It appears an insane resistance and used attempted bribery with a view to a positive solution of the questions connected with the detention (ex-tax). Even received calls from Moscow", – quotes its a quote by UNIAN.
Also Avakov during the opening of the service center in Khmelnytskyi of the Ministry of interior announced a second phase of the detention of the former officials.
The Minister noted that while the arrested ex-the tax authorities have not yet made monetary pledges, and the deadline for posting was Monday, may 29.
See also:
One of the detainees of the ex-tax authorities seized the passport of the citizen of the Russian Federation.
The interior Minister announced the preparation of an appeal against the decision of Pechersk district court of Kyiv about the release of several suspected former tax under the personal obligation.
Recall that large-scale anti-corruption operation was conducted by the Prosecutor General and the interior Ministry. After the search was arrested 23 former high regional officials of the Ministry of income and fees from the Eastern and southern regions, as well as Kiev. On this worked together 1700 police officers and five prosecutors.
The Pechersky regional court of Kiev released on bail in the amount of 15 million hryvnia, the former head of the State tax administration in Luhansk region Alexander Antipov.
The former head of the State tax administration in Poltava region Vladimir ZADOROZHNY, detained during large-scale anti-corruption operation on may 24, was released into the wild. The Pechersky district court of Kiev decided to appoint ZADOROZHNY preventive measure not involving detention.
Two Kyiv tax officers, ex-Chairpersons of the regional offices of the tax Inspectorate, allowed out on bail of $ 1 million, and former head of the tax Podolsk district Alexey Yaroshenko, who is accused of cooperation and participation in schemes of Yanukovych, was released from the courtroom on personal recognizance without the bracelet.
Former Chairman of the district state tax Inspectorate in Solomensky district of Kyiv Anatoliy Yatsenko has appointed a measure of restraint in the form of 2 months of arrest with the possibility of additional UAH 10 million bail.
Comments
comments